How to adjust a 17.5 mm carburettor on scooter 50 Booster, Nitro, AM6 or Derbi?
Carburettor Nomenclature 17.5 PHBN Easyboost
Right side of the carburettor

N°1: Fuel valve depression
N°2 : Choke cable
N°3 : Throttle cable
N°4 : Fuel inlet



Left side of the carburettor

N°5 : Carburettor heating circuit
N°6 : Oil inlet
N°7 : Overfilled with petrol
N°8 : Richness screw
N°9 : Idle screw

Bottom view

N°10 : Main jet (original size 90)
N°11 : Secondary jet





Required tools :


Screwdrivers and pipe spanners


Duration of the operation :
1 hour
How to adjust the main jet of the 17.5 Easyboost carburettor?
Initially, a "too big" main jet must be fitted to obtain a "rich" mixture and avoid overheating of the cylinder/piston assembly. The engine must then "graze" at high rpm like a 4-stroke, which means that the mixture is too rich. The size of the jet is then gradually reduced (from 5 to 5) until a high linear rpm is obtained. The colouring of the spark plug can also be helpful. After driving at full throttle for a few hundred metres, the ignition is switched off and the spark plug is immediately removed to observe the colouring of the electrode. The colour of the electrode should be brick-red/brown. If the electrode is black, the mixture is still too rich, so the jet must be lowered. If it is white, the mixture is too poor, the jet must be raised.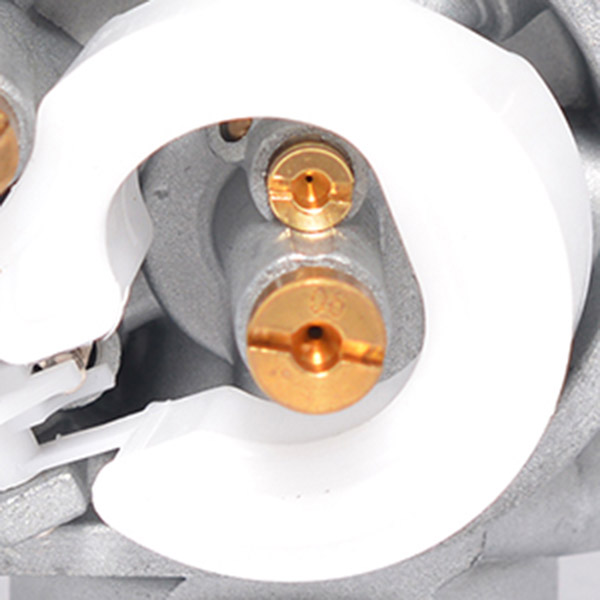 How to adjust the needle of the 17.5 Easyboost carburettor?
Then the needle of the bushel is set to half course. To do this, drive at half throttle and observe the behaviour of the engine. If it sound like a 4-stroke engine, the mixture is too rich and the needle will have to be lowered (so raise the clip a notch). Conversely, if the engine chokes, it is too lean, so the needle will have to be raised (so lower the clip by one notch).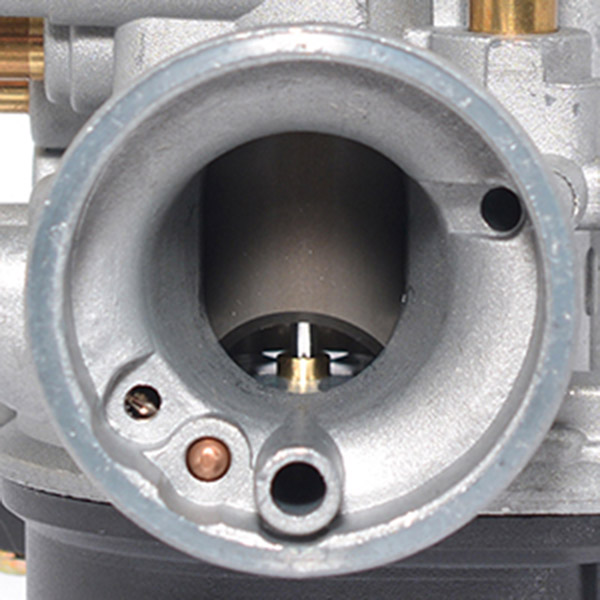 How to adjust the 17.5 carburettor richness screw?
Finally, the richness screw is adjusted. This will only have an influence on a fraction of a second at the opening of the gases. It will therefore have no influence afterwards. It is therefore necessary to open the throttle all at once and observe the engine's behaviour. The engine must respond immediately. If there is a cut-off, it will be necessary to act on the enrichment screw by opening it (to impoverish the mixture) or by closing it (to enrich the mixture). It will be necessary to act 1/4 turn by 1/4 turn. To fine-tune the setting, it is also possible to act on the secondary jet, but the intervention on this jet remains rare on most of the classic configurations.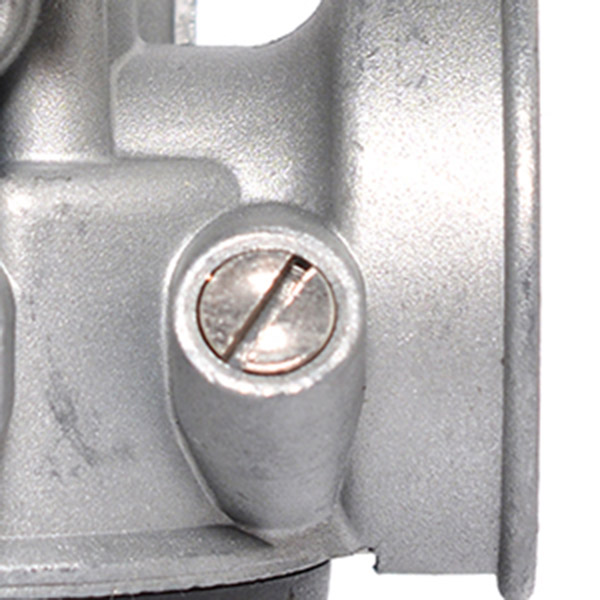 This tutorial is now finished, if you have any questions, do not hesitate to contact us by email at info@easyboost.fr or via the contact form.