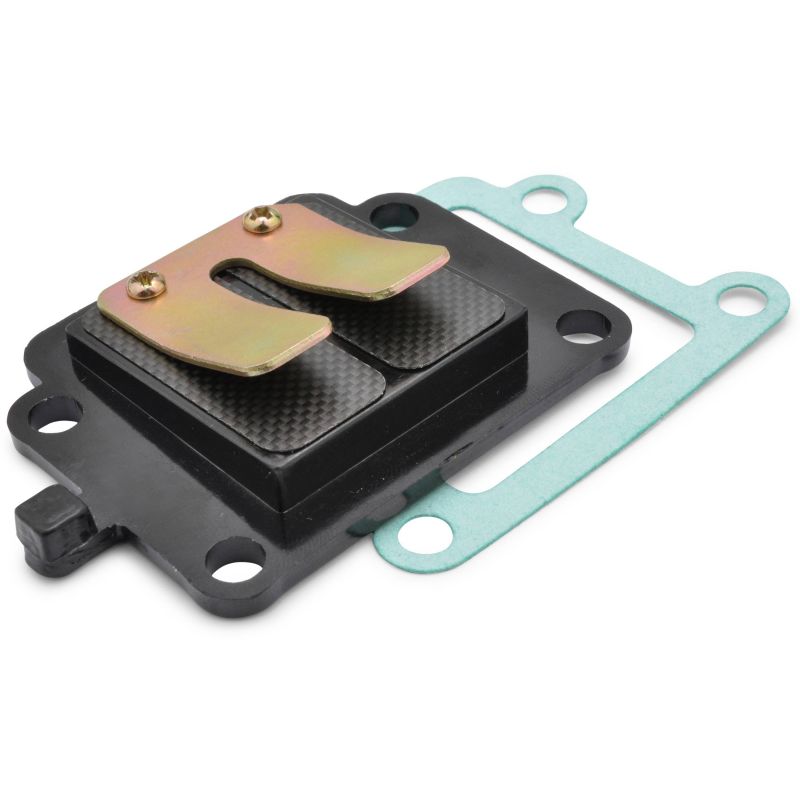  
Easyboost Reed Valve Racing Carbon for MBK Booster Stunt
Improve the performance of your MBK Booster Stunt engine with the Easyboost Racing valve box.
This valve box has been designed using carefully selected materials to ensure optimum slat flexibility and long service life.
The 0.35 mm-thick carbon blades offer the perfect balance between performance and reliability.
Compatible with 12-mm, 14-mm, 16-mm, 17.5-mm, 19-mm and 21-mm carburettors, this valve box meets manufacturers' quality standards thanks to the French Easyboost brand.
Optimise your engine with confidence with this high-quality valve box.
Compatibility
Booster Naked
Booster Naked 12"
Booster Naked 13"
Booster Next Generation
Booster Next Generation II
Booster Original
Booster Road
Booster Rocket
Booster Spirit
Booster Spirit 12"
Booster Track
Stunt
Stunt Naked

Bw's
Bw's Bump
Bw's Easy
Bw's Naked
Bw's Next Generation
Bw's Next Generation II
Bw's Original
Bw's R
Bw's Spy
Slider
Slider Naked