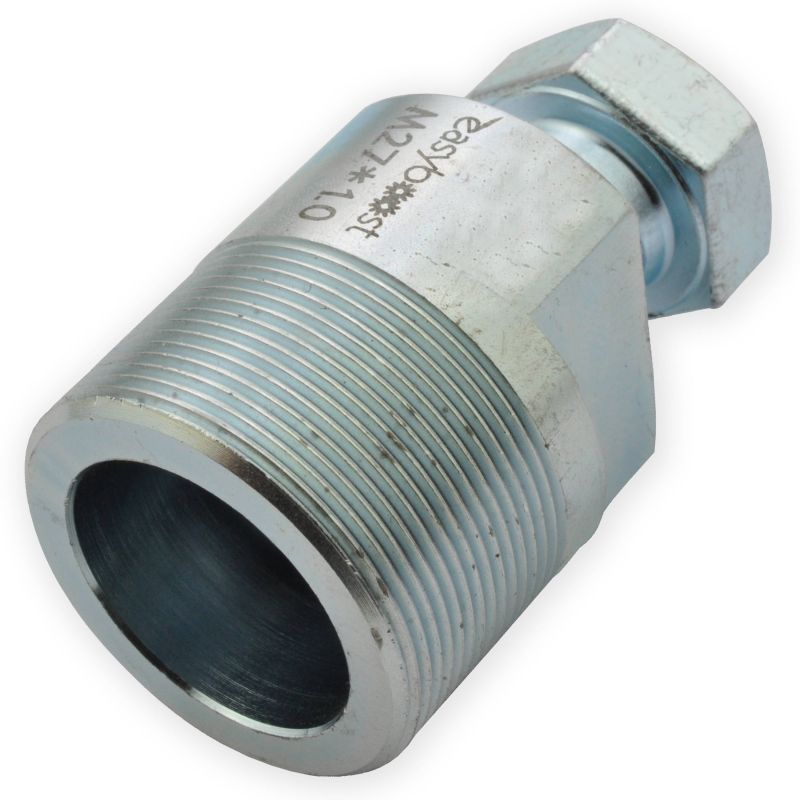  
Easyboost Flywheel Puller M27x1 left-hand thread MBK Booster Nitro
Easy removal of the MBK Booster Nitro ignition rotor with the M27x1 flywheel puller in treated steel.
Suitable for Minarelli Vertical/Horizontal engines, it fits several models such as MBK Booster, Nitro, Stunt, Mach-G, Yamaha Bw's, Slider, Jog-R, Neo's, Malaguti F10, F12, Aprilia SR, etc.
Simple attachment by screwing the flywheel puller onto the rotor, then extraction by turning the screw clockwise to push the crankshaft.
The MBK Booster Nitro flywheel puller is protected against corrosion by electro-galvanising. Opt for the practical solution of the M27 flywheel puller to remove the ignition rotor without having to make your own tool.
Compatibility
Amico
Amico GL
Area 51
Gulliver
Rally
Scarabeo (Minarelli Horizontal)
Scarabeo DD (Minarelli horizontal)
Sonic AC
Sonic LC
SR (Minarelli Horizontal LC)
SR Netscaper (Minarelli Horizontal LC)
SR Replica (Minarelli Horizontal LC)
SR Replica (Minarelli Vertical)
SR Stealth (Minarelli Horizontal LC)
SR WWW AC (Minarelli Horizontal)
SR WWW LC (Minarelli Horizontal)

Centro
Centro SL1
Centro SL2
Ciak
Crosser CR1
Crosser EL
F10
F10 Wap
F12 Phantom AC
F12 Phantom LC
F12 Phantom R
F15 Firefox
Yesterday

Booster Naked
Booster Naked 12"
Booster Naked 13"
Booster Next Generation
Booster Next Generation II
Booster Original
Booster Road
Booster Rocket
Booster Spirit
Booster Spirit 12"
Booster Track
Equalis
Evolis
Fizz
Flipper
Forte
Hot Champ
Mach G AC
Mach G LC
Nitro
Nitro F1
Nitro Naked
Ovetto
Ovetto One
Stunt
Stunt Naked

Aerox
Aerox Naked II
Aerox SP
Bw's
Bw's Bump
Bw's Easy
Bw's Naked
Bw's Next Generation
Bw's Next Generation II
Bw's Original
Bw's R
Bw's Spy
Jog R AC
Jog RR LC
Jog Z
Jog ZR
Neo's
Slider
Slider Naked
Why
Zest