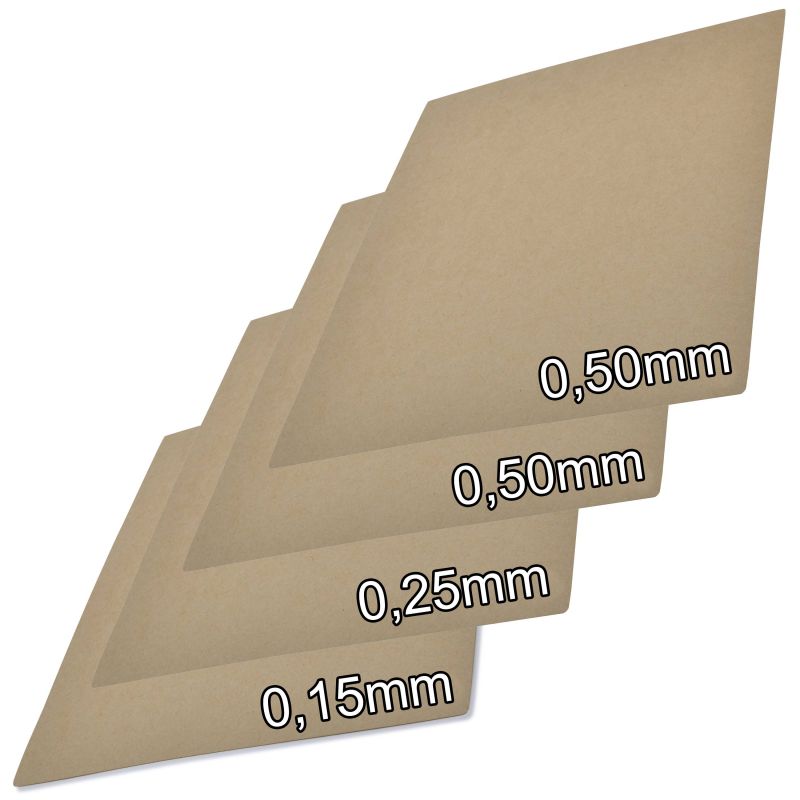  
4 Easyboost Gasket Sheets 0,15mm 0,25mm and 2x 0,5mm Tear Resistant Paper size 20 x 15cm
The tearproof paper gasket sheets allow you to easily replace a gasket after dismantling an engine part.
The gasket sheet can be easily cut with a pair of scissors. The material of the gasket sheet has been carefully selected to guarantee a perfect seal.
The French brand Easyboost offers a high quality of manufacture in accordance with the standards of the manufacturers.
The delivery includes 4 tear-proof gasket sheets with dimensions 20 x 15 cm and thicknesses of 0.15mm, 0.25mm and 2 x 0.5mm.
Compatibility
Universal product