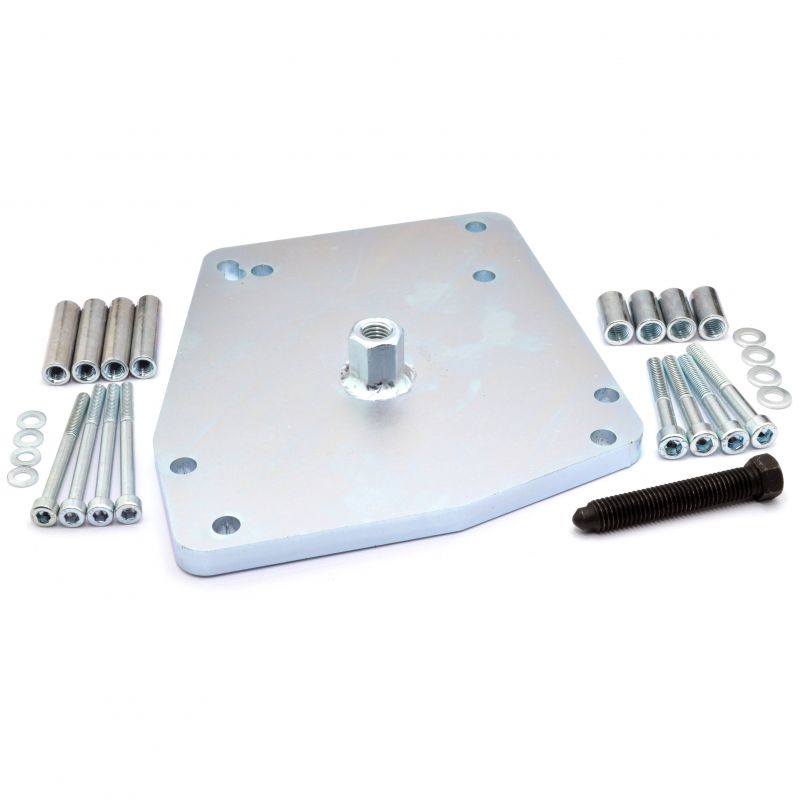  
Easyboost crankcase separator for Piaggio 50cc 2T AC-LC
The Easyboost crankcase separator for Piaggio 50cc 2T engine will allow you to easily separate the crankcase in order to change the crankshaft.

The Easyboost crankcase separator is the essential tool for separating the crankcases of all 50cc scooters equipped with the Piaggio 50cc 2T AC-LC engine without damage (NRG, Typhoon, Zip, Runner...)
The separator is cut from 10mm thick steel and electro-galvanised to protect it from corrosion.
The delivery includes all necessary screws and bolts. Delivered with instructions in French.
Compatibility
Habana Custom (Piaggio)
Mojito Custom (Piaggio)
Scarabeo (Piaggio)
Scarabeo Classic (Piaggio)
Scarabeo NET (Piaggio)
Scarabeo Street (Piaggio)
SR Factory (Piaggio)
SR Racing (Piaggio)
SR Replica (Piaggio)
SR Sport (Piaggio)
SR Street (Piaggio)

DNA
Easy Moving
ICE
Runner DD
Runner DT
Runner FL
Runner SP
Stalker
Stalker Naked
Storm

Diesis
Fly
Free
Liberty
NRG (LC)
NRG MC2
NRG MC2 DD
NRG MC2 DT
NRG MC2 Extreme
NRG MC3 DD
NRG MC3 DT
NRG Power DD
NRG Power DT
NTT
Quartz
Sfera NSL
Sfera RST
Typhoon
Typhoon II
Typhoon X
Typhoon XR
Zip 2T (AC)
Zip Base 2T (AC)
Zip II 2T (LC)
Zip SP 2 2T (LC)
Zip SP 2T (LC)

Related articles on blog
No related article on blog