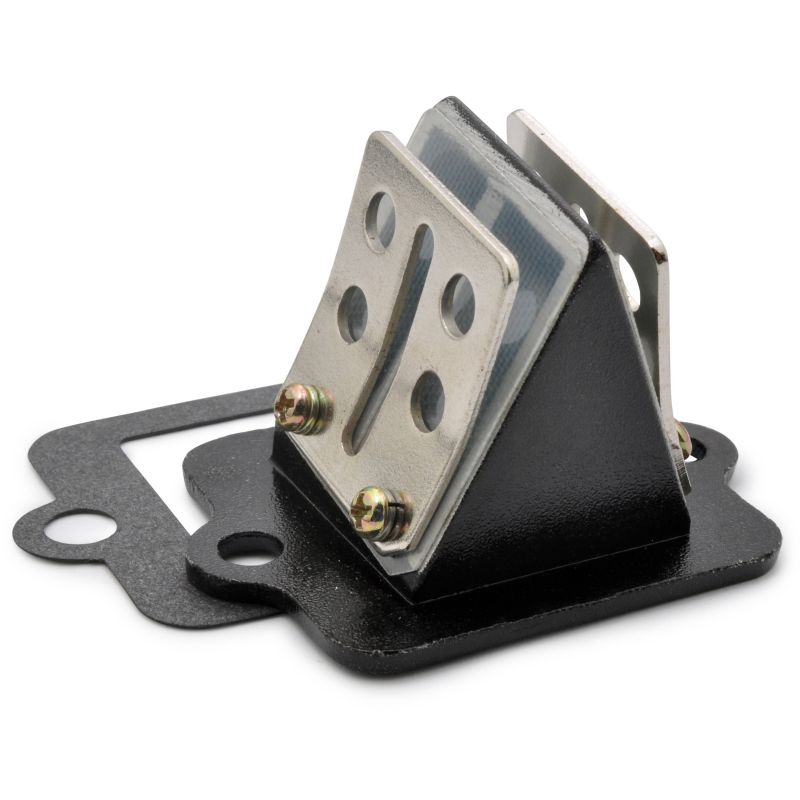  
Easyboost Reed Valve Original Type for Piaggio Typhoon Zip NRG
The Easyboost reed valve original type for Piaggio Typhoon Zip NRG allows you to replace a worn or cracked original reed valve.
The materials used in the Easyboost reed valve have been carefully selected to guarantee a good flexibility of the reeds and a long life.
The technical characteristics of the Easyboost reed valve are identical to the original reed valve.
This reed valve is compatible with 12mm, 14mm, 16mm, 17.5mm, 19mm or 21mm carburettors.
Compatibility
Universal product