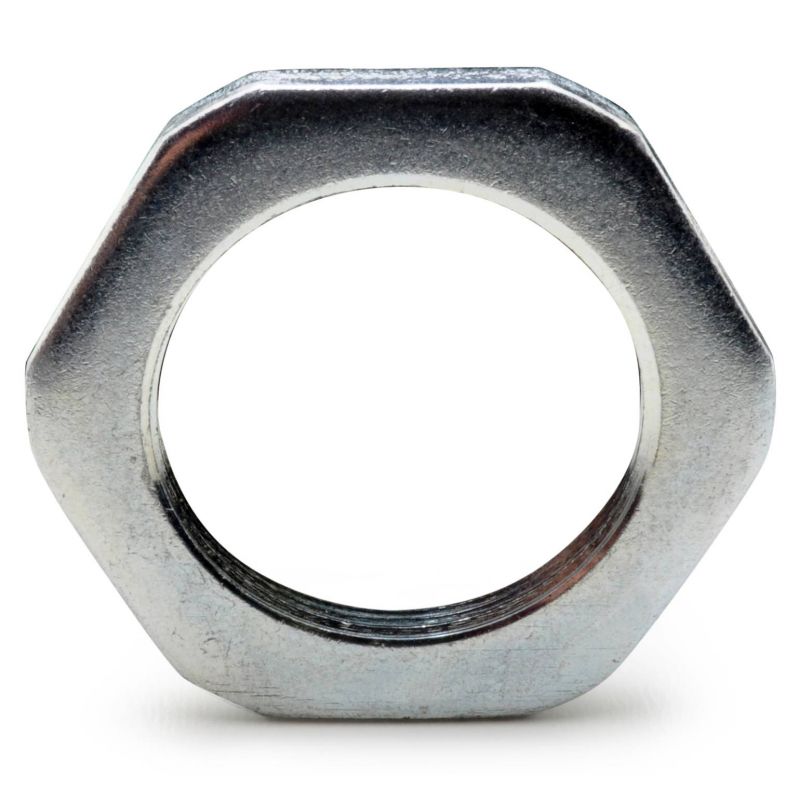  
Easyboost Clutch nut M28x1 scooter 50cc Yamaha Piaggio Peugeot
The Easyboost M28x1 clutch nut for 50cc MBK Piaggio Peugeot scooters allows you to replace the original nut that locks the clutch to the torque drive.
The M28x1 Easyboost nut is made of high resistance steel to guarantee a large number of disassembly/reassembly cycles.
To disassemble the original nut, we recommend using the Easyboost 4-in-1 clutch spanner.
The external measurement of the nut is 39mm.
The nut has an M28x1 thread, so it fits most 50cc scooters.
Compatibility
Amico
Amico GL
Area 51
Gulliver
Habana Custom (Piaggio)
Mojito Custom (Piaggio)
Rally
Scarabeo (Minarelli Horizontal)
Scarabeo (Piaggio)
Scarabeo Classic (Piaggio)
Scarabeo DD (Minarelli horizontal)
Scarabeo NET (Piaggio)
Scarabeo Street (Piaggio)
Sonic AC
Sonic LC
SR (Minarelli Horizontal LC)
SR Factory (Piaggio)
SR Netscaper (Minarelli Horizontal LC)
SR Racing (Piaggio)
SR Replica (Minarelli Horizontal LC)
SR Replica (Minarelli Vertical)
SR Replica (Piaggio)
SR Sport (Piaggio)
SR Stealth (Minarelli Horizontal LC)
SR Street (Piaggio)
SR WWW AC (Minarelli Horizontal)
SR WWW LC (Minarelli Horizontal)

491 GT AC
491 Racing LC
491 RR LC
491 Sport LC
491 ST AC
Devil LC
K2 AC
K2 LC
Naked
Pepe AC
Pepe LX
Quattronove

Aragon City
Aragon GP
Formula R
Freaky
GTR 50 LC
Hussar
Oliver
Popcorn

Cracker
Epico
Evolution
Ideo
Onyx
Race
Race II
Roc
Roc II
Toxic
Xor 50
Xor II 50

DNA
Easy Moving
ICE
Runner DD
Runner DT
Runner FL
Runner SP
Stalker
Stalker Naked
Storm

Bazooka I
Bazooka II
Dragster
Formula
Jet-Set (Piaggio)
Pista 2
Scoop
Torpedo
Torpedo (Piaggio)

ARK AC
ARK LC
Chrono
GO
Quadra

Centro
Centro SL1
Centro SL2
Ciak
Crosser CR1
Crosser EL
F10
F10 Wap
F12 Phantom AC
F12 Phantom LC
F12 Phantom R
F15 Firefox
Yesterday

Booster Naked
Booster Naked 12"
Booster Naked 13"
Booster Next Generation
Booster Next Generation II
Booster Original
Booster Road
Booster Rocket
Booster Spirit
Booster Spirit 12"
Booster Track
Equalis
Evolis
Fizz
Flipper
Forte
Hot Champ
Mach G AC
Mach G LC
Nitro
Nitro F1
Nitro Naked
Ovetto
Ovetto One
Stunt
Stunt Naked

Diesis
Fly
Free
Liberty
NRG (LC)
NRG MC2
NRG MC2 DD
NRG MC2 DT
NRG MC2 Extreme
NRG MC3 DD
NRG MC3 DT
NRG Power DD
NRG Power DT
NTT
Quartz
Sfera NSL
Sfera RST
Typhoon
Typhoon II
Typhoon X
Typhoon XR
Vespa S
Zip 2T (AC)
Zip Base 2T (AC)
Zip II 2T (LC)
Zip SP 2 2T (LC)
Zip SP 2T (LC)

Speedforce
Speedjet
Speedjet R (LC)
SX1

Aerox
Aerox Naked II
Aerox SP
Bw's
Bw's Bump
Bw's Easy
Bw's Naked
Bw's Next Generation
Bw's Next Generation II
Bw's Original
Bw's R
Bw's Spy
Jog R AC
Jog RR LC
Jog Z
Jog ZR
Neo's
Slider
Slider Naked
Why
Zest