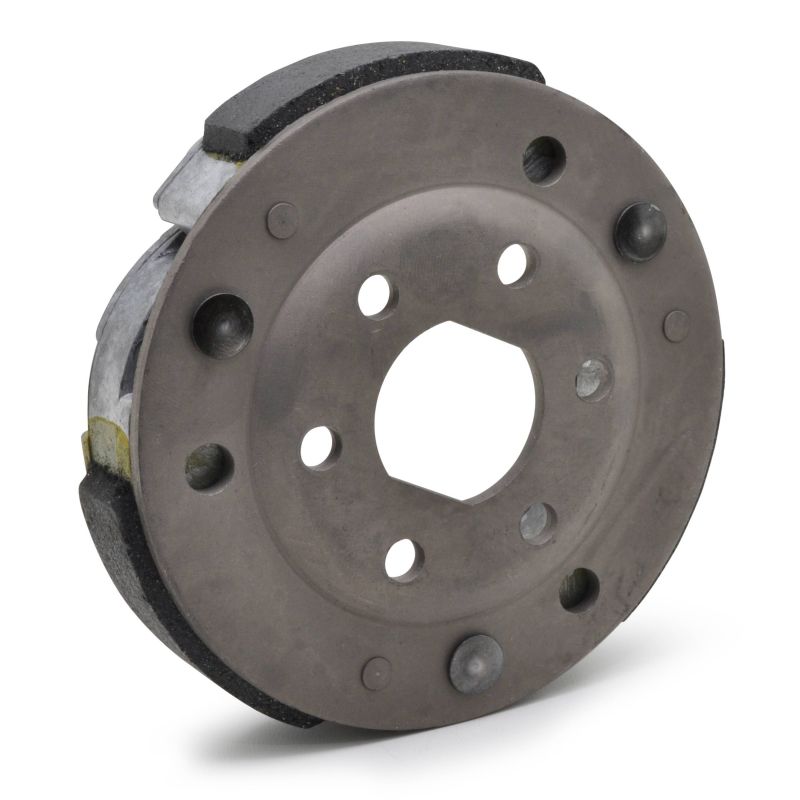  
Easyboost Original type clutch MBK Booster Nitro Aerox Stunt 50cc
The original Easyboost 107mm clutch for 50cc MBK Booster Nitro Aerox Stunt allows you to replace a worn and slipping clutch.
The materials used in the Easyboost clutch have been carefully selected to ensure a long service life.
The technical characteristics of the Easyboost clutch are identical to those of the original clutch.
The clutch plates must be soaked in an oil bath before installation.
Compatibility
Sonic AC
Sonic LC
SR (Minarelli Horizontal LC)
SR Netscaper (Minarelli Horizontal LC)
SR Replica (Minarelli Horizontal LC)
SR Replica (Minarelli Vertical)
SR Stealth (Minarelli Horizontal LC)
SR WWW AC (Minarelli Horizontal)
SR WWW LC (Minarelli Horizontal)

F10
F10 Wap
F12 Phantom AC
F12 Phantom LC
F12 Phantom R
F15 Firefox
Yesterday

Booster Naked
Booster Naked 12"
Booster Naked 13"
Booster Next Generation
Booster Next Generation II
Booster Original
Booster Road
Booster Rocket
Booster Spirit
Booster Spirit 12"
Booster Track
Equalis
Evolis
Fizz
Flipper
Forte
Hot Champ
Mach G AC
Mach G LC
Nitro
Nitro F1
Nitro Naked
Ovetto
Ovetto One
Stunt
Stunt Naked

Aerox
Aerox Naked II
Aerox SP
Bw's
Bw's Bump
Bw's Easy
Bw's Naked
Bw's Next Generation
Bw's Next Generation II
Bw's Original
Bw's R
Bw's Spy
Jog R AC
Jog RR LC
Jog Z
Jog ZR
Neo's
Slider
Slider Naked
Why
Zest