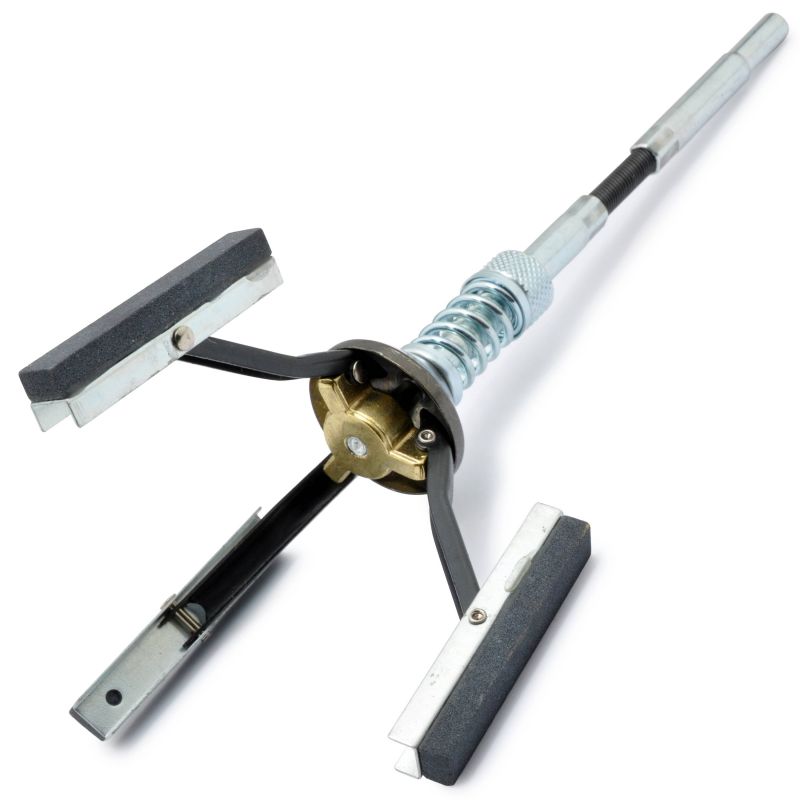  
Easyboost Cylinder Honing Tool Ø32 à 89mm
The Easyboost cylinder honing tool is the ideal tool for de-icing a cylinder from Ø32 to 89mm. It allows to recreate the original micro scratches in order to ensure an optimal lubrication.
USE :
Place the honing tool in the chuck of a drill/driver.
Carefully place the honing tool inside the cylinder.
Lubricate the honing stones and the cylinder wall with 2T oil to limit abrasion during the entire operation.
Move back and forth while regularly checking the formation of the lubrication micro-scratches.
The work is completed when the micro-scratches formed are homogeneous over the entire height of the cylinder.
COMPATIBILITY: The Easyboost cylinder honing tool is compatible with all 2T and 4T cylinders from Ø32mm to 89mm, both on cast iron and aluminium cylinders. 
MANUFACTURING QUALITY: The French brand Easyboost guarantees an exceptional manufacturing quality and an ergonomic design. The materials used are carefully selected for their robustness and durability.
CONTRAINDICATION: The honing tool cannot be used to re-bore a cylinder, nor to recover a cylinder that is completely tightened or has significant scratches.
Compatibility
Universal product