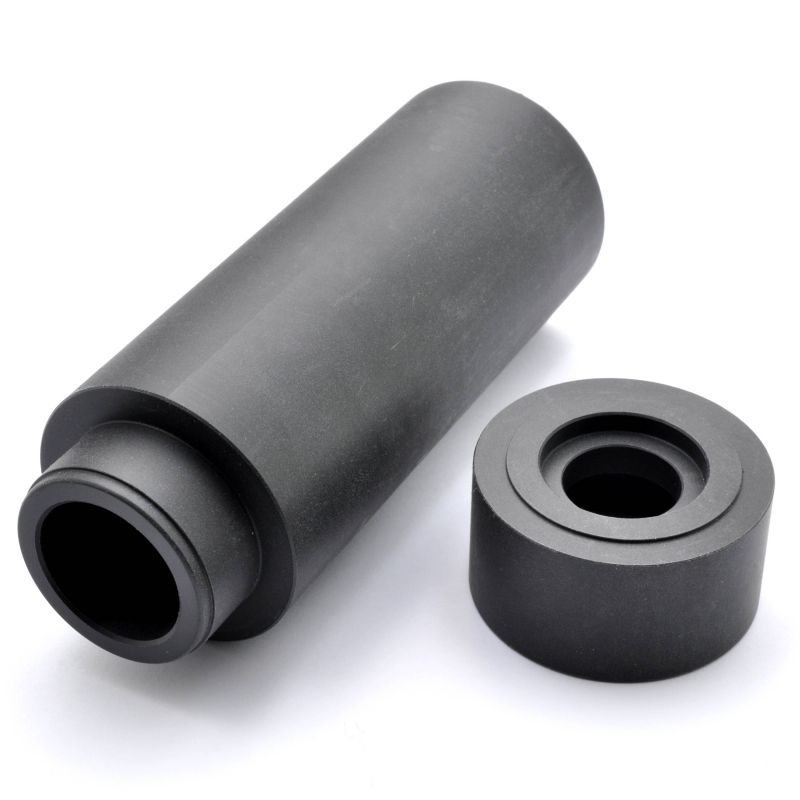  
Crankshaft seal installer tool Easyboost Piaggio 50
La herramienta instaladora de retenes del cigüeñal Easyboost le permite montar fácilmente los retenes detrás del variador y del encendido de su Piaggio 50cc.



The Easyboost crankshaft oil seal installer tool allows you to easily and accurately fit the oil seals behind the variator and ignition of your Piaggio 50cc.
It is CNC machined from Polyamide PA66 which is a soft and strong material. The aluminium casing is relatively fragile, so the choice of this material ensures that it will not be damaged on contact.
This is an essential tool for the correct assembly of the seals and to ensure that the bearings are properly lubricated. The shoulder of the tool positions the oil seal exactly as it was originally positioned. To fit the seal on the ignition side, simply turn the tool over and repeat the same operation, tapping the tool with a mallet.
Compatibility
Habana Custom (Piaggio)
Mojito Custom (Piaggio)
Scarabeo (Piaggio)
Scarabeo Classic (Piaggio)
Scarabeo NET (Piaggio)
Scarabeo Street (Piaggio)
SR Factory (Piaggio)
SR Racing (Piaggio)
SR Replica (Piaggio)
SR Sport (Piaggio)
SR Street (Piaggio)

DNA
Easy Moving
ICE
Runner DD
Runner DT
Runner FL
Runner SP
Stalker
Stalker Naked
Storm

Diesis
Fly
Free
Liberty
NRG (LC)
NRG MC2
NRG MC2 DD
NRG MC2 DT
NRG MC2 Extreme
NRG MC3 DD
NRG MC3 DT
NRG Power DD
NRG Power DT
NTT
Quartz
Sfera NSL
Sfera RST
Typhoon
Typhoon II
Typhoon X
Typhoon XR
Zip 2T (AC)
Zip Base 2T (AC)
Zip II 2T (LC)
Zip SP 2 2T (LC)
Zip SP 2T (LC)

Related articles on blog
No related article on blog