How to change variator, clutch, roller, belt of Piaggio 400-500 MP3 X8 X9 X10 ?
First of all, you need to equip yourself with Easyboost tool wrenches, which are indispensable for dismantling the variator of your Piaggio 400-500. You will then be able to easily change or maintenance the variator, belt, rollers or clutch of your Piaggio 400-500cc thanks to the innovative Easyboost tools. In fact, you can do your maintenance yourself without having to go to the garage.


Necessary tools:


Ratchet or torque wrench with sockets


Duration of the operation :
1 heure
REMOVE THE CVT HOUSING
Loosen the locknut on the primary transmission shaft with an eye wrench, while holding the shaft with a socket wrench.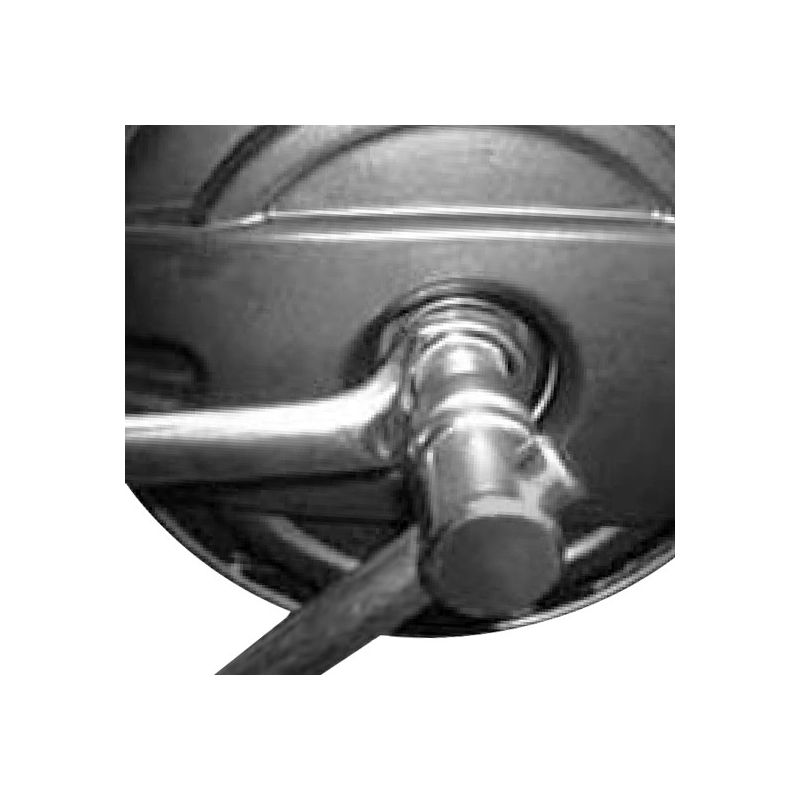 DISASSEMBLE THE VARIATOR
Place the variator wrench as shown in the picture below. This configuration allows you to lock the variator to loosen the nut holding it. For reassembly, tighten the nut to a torque of 160 to 175 Nm. The rollers and the variator belt can now be changed.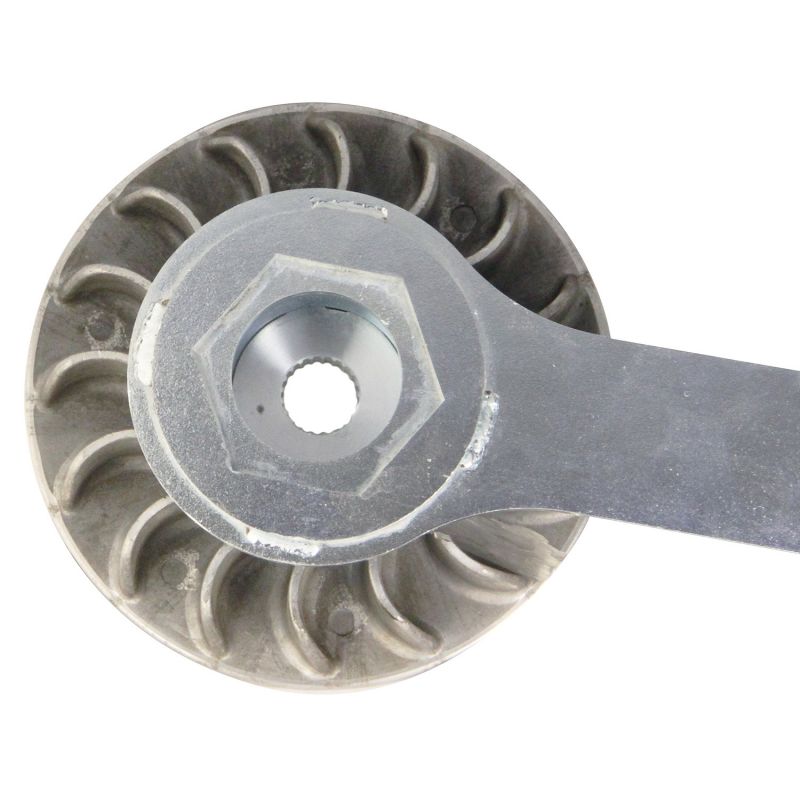 LOCK THE TORQUE DRIVE
Place 6 screws and 6 nuts M6 on the multi-purpose wrench. Position this wrench under the torque drive, using the pin, nut and washers to hold the assembly in place.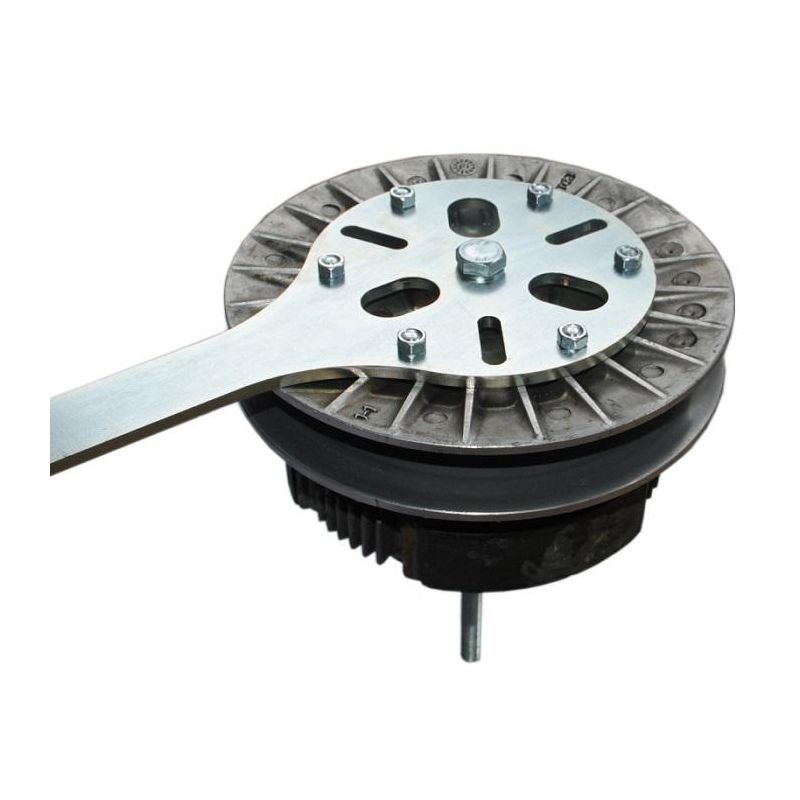 LOOSEN THE CLUTCH NUT
Loosen only about 1/4 turn of the clutch nut holding the clutch on the torque drive.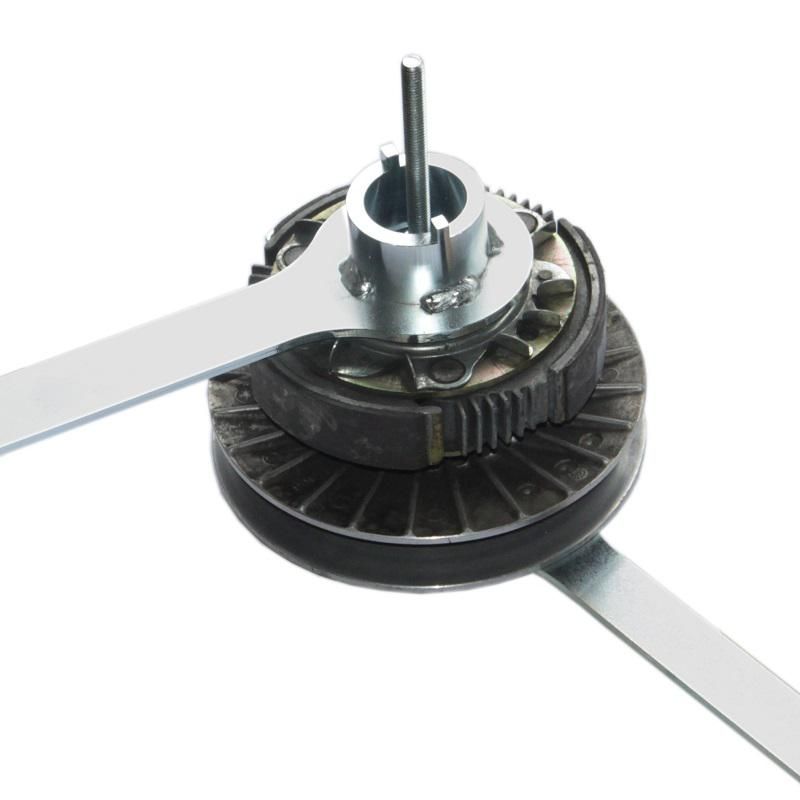 DISASSEMBLE THE TORQUE DRIVE THRUST SPRING
Place 3 screws and 3 M8 nuts on the multi-purpose wrench as shown in the picture below in order to exert a very slight pressure on the clutch. CAUTION: The clutch is already in the stop position, so the spring will not compress. Now the nut must be able to be unscrewed by hand. Then simply unscrew the nut from the axle to gradually release the spring. For reassembly, proceed in the reverse order of the steps described below. Tighten the nut to a torque of 115 Nm.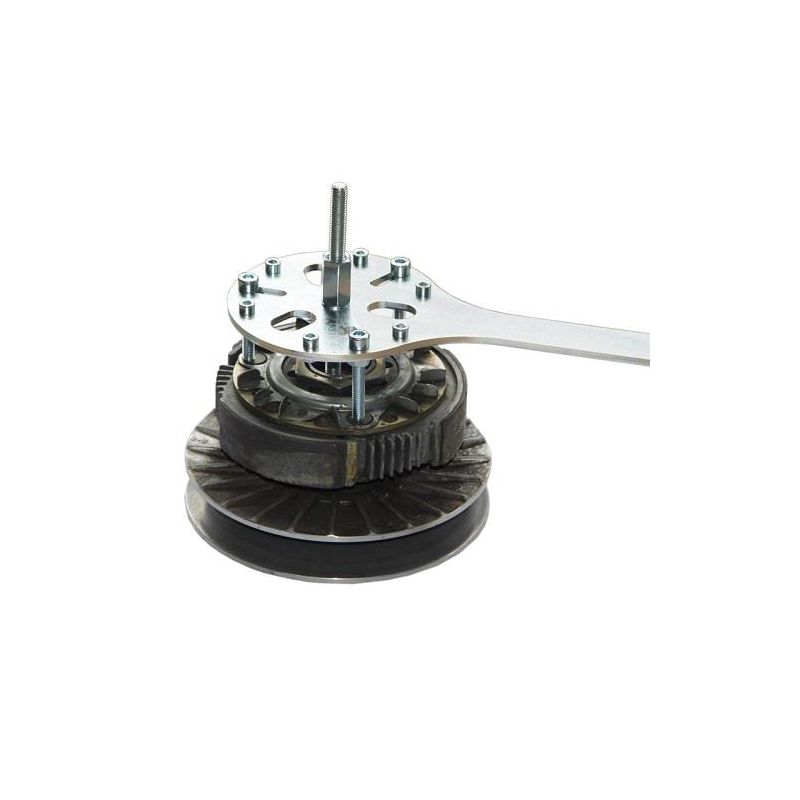 For more details, we invite you to watch the YouTube tutorial video made by one of our customers: